Yep ! That's right. If you notice in our e-Bike Store, we offer the Dillenger brand of electric bike kits with the Schwinn Meridian Tri-cycle. Given the demand for electric-assist trikes, mainly due to balance concerns that adults over 50 can have, who haven't ridden a regular bike for awhile, we decided it would make sense to offer a very affordable retro-fit option for your regular 2- wheeled existing bike.
You can buy the Dillenger electric conversion kit that is Street legal from us, or an off road e-bike conversion kit, and we'll install the kit for you on your regular bike. This is a relatively risk free and affordable way to experience electric bikes, without the higher cost of buying an entirely new electric bike.
So if you really do like your regular bike, but want that boost, don't want the risk or hassle of installing a conversion kit yourself, give us a call, and we'll assess your bike for feasibility of the retro-fit and give you a custom quote by phone that includes labor, pick up of your bike, and return with the Dillinger e-Bike kit fully installed.
Prices for the e-Bike Kit's start at $649, before labor to install, and we offer the option to purchase a 3 year VeloCare Parts and Labor coverage plan for the kit, and the conversion itself *.
Give us a call before Spring warm weather hits, and cue yourself in line before we get too busy ! (630-388-8938, and ask for Mike). Or submit your information on our contact form here http://www.mikese-bikes.com/contact and we will get back to you within 24 hours.
Here's to Eazy, and Happy Biking !
Mike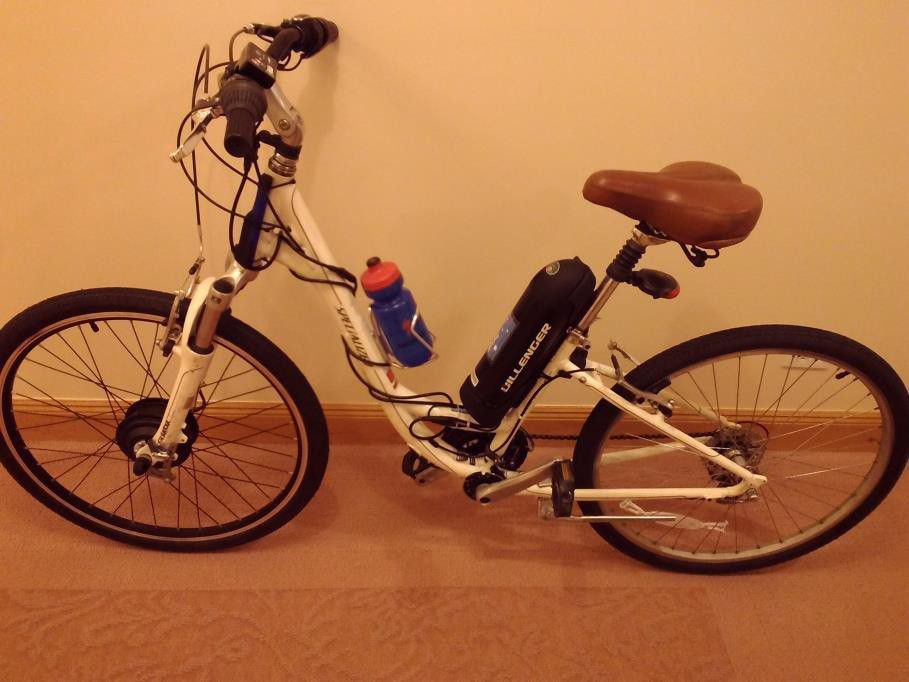 *(Warranty excludes your existing bike, unless its brand new and within 30 days of purchase - receipt must be shown. Velocare 3 Year Coverage Plan Price starts at $105.)